[box]
Coureurs De Bois
Ages: 15-17
Length: 25 days
Locations: Missinaibi River, Ontario
[/box]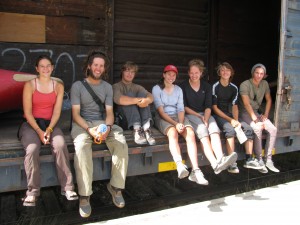 This program offer 15 to 17 year olds an alternative to two summers as a voyageur. Each Coureurs de Bois get to travel a route up to James Bay. The Missinaibi is the river of choice. Chosen for its rugged beauty, the Missinaibi River makes its way through the Canadian Shield to the Hudson Bay lowlands changing character, speed, and frame of mind along the way. As trippers get closer to the Bay tides, brackish water, distant horizons, and enormous skies truly separates the Missinaibi river and gives everyone a taste of how powerful nature really is.
Covering an average distance of close to 600 km, the journey north from Missinaibi has some very remote sections. The Missinaibi river offers beautiful scenery, historic significance, challenging white-water, and an expansive northern sky.
When the Missinaibi river drops off the Canadian shield at Thunderhouse Falls, and the result is a series of waterfalls that marvel the fortunate canoe tripper. Our group will rest for a day at Thunderhouse falls. Along the way we'll also see Hudson's Bay Company outposts, thousands year old campsites, and ancient pictographs. Moose and otter are a familiar and friendly sight, and whispering northern lights dance throughout the night sky.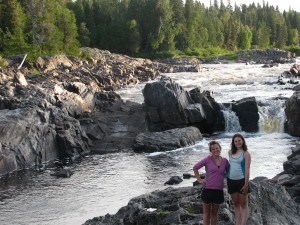 The Coureurs de Bois trip on the Missinaibi river ends at Moosonee, where we may travel out onto James Bay and tour around Moose Factory, sign the canoeists registry, and take the Polar Bear train south to where roads begin again.