Torngat Mountains Adventure Trip
(8 Days + 2 Days Travel)
Wedgehills Lodge (3 Nights)
This action packed adventure is provided in partnership with our friends at Wedgehills Lodge.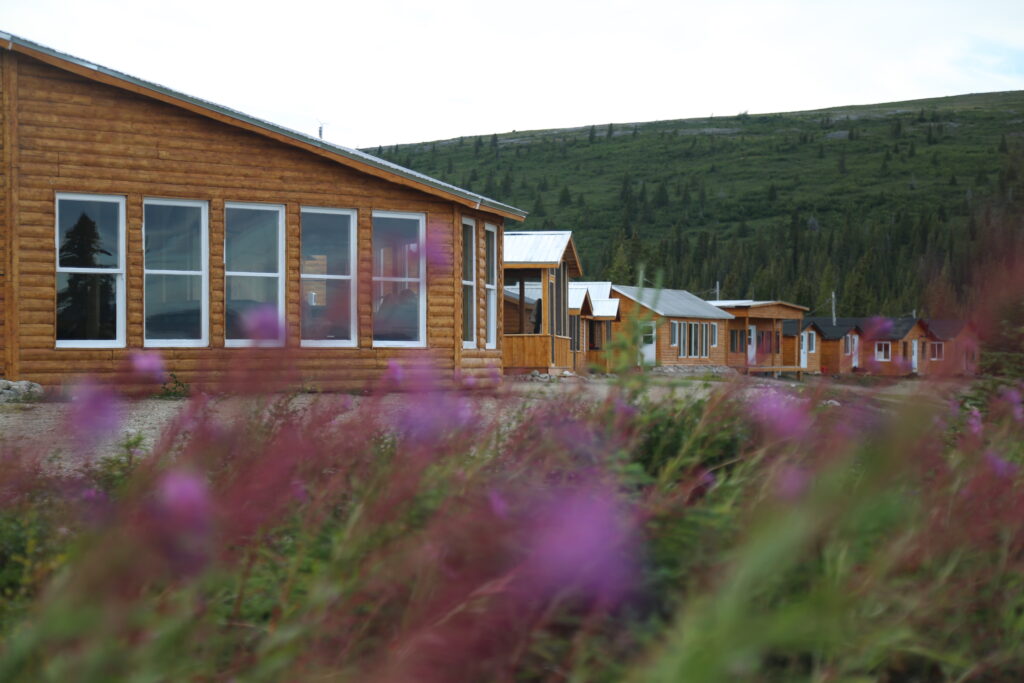 Based at this beautiful family-run facility, you will experience Northern luxury and comfort at its finest punctuated by short forays into some of the most remote adventure locations on earth. We will guide your group into these hand-picked destinations, seldom travelled and only accessible by float plane.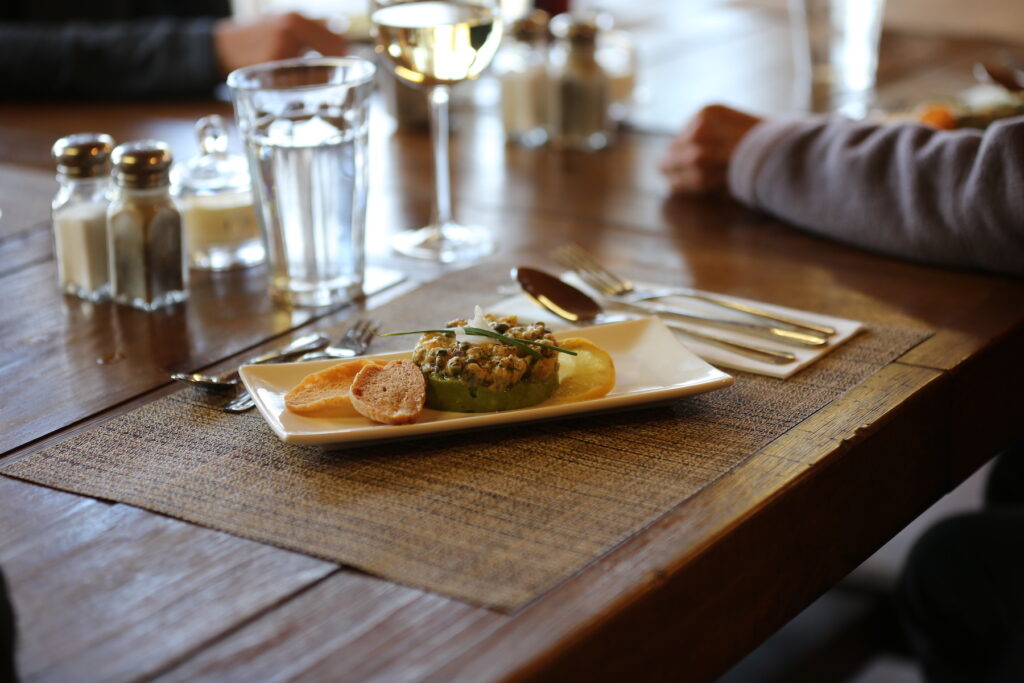 Moraine Desert Valley (2 Days)
Explore the Moraine Desert Valley with a mountain bike tour of the Torngats Mountains in Labrador. If you have a taste for adventure and spectacular scenery, this two-wheel tour will be for you.
The Moraine Desert Valley is a truly rare region both geologically and aesthetically. The valley is made up of vast fields of amber moraine that formed during the brutal emptying of a supraglacial lake that caused sudden flooding and covered the valley with a thick layer of gravel and sand. This phenomenon occurred during the deglaciation, about 13 thousand years ago. With its mountains planed by glaciers and its countless fields of moraines, the valley is a true paradise for lovers of fat bikes and mountain bikes.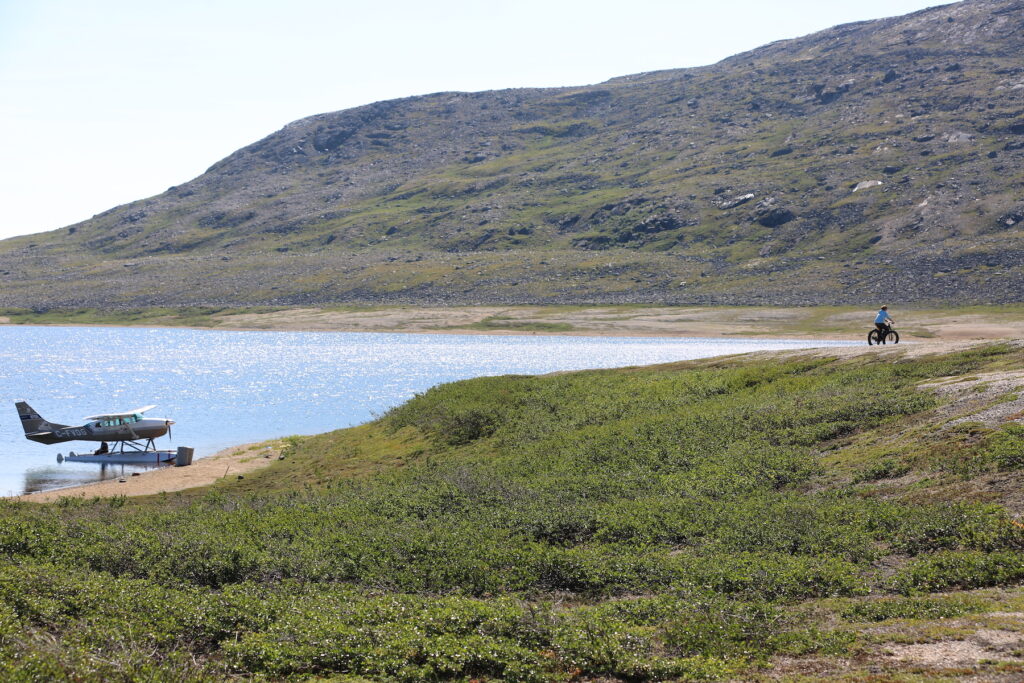 With its wildlife ubiquitous throughout the summer, you can expect to encounter caribou, bears, wolves and foxes that are not used to human presence allowing for unprecidented observation. Pedal to the top of Rusty Mountain and discover the fabulous postglacial landscapes resulting from a disproportionate natural disaster.
Ice River (1 Day)
Hiking on a river that looks like a long tongue of ice is a unique experience that we suggest you include in your trip to the Golden Peninsula.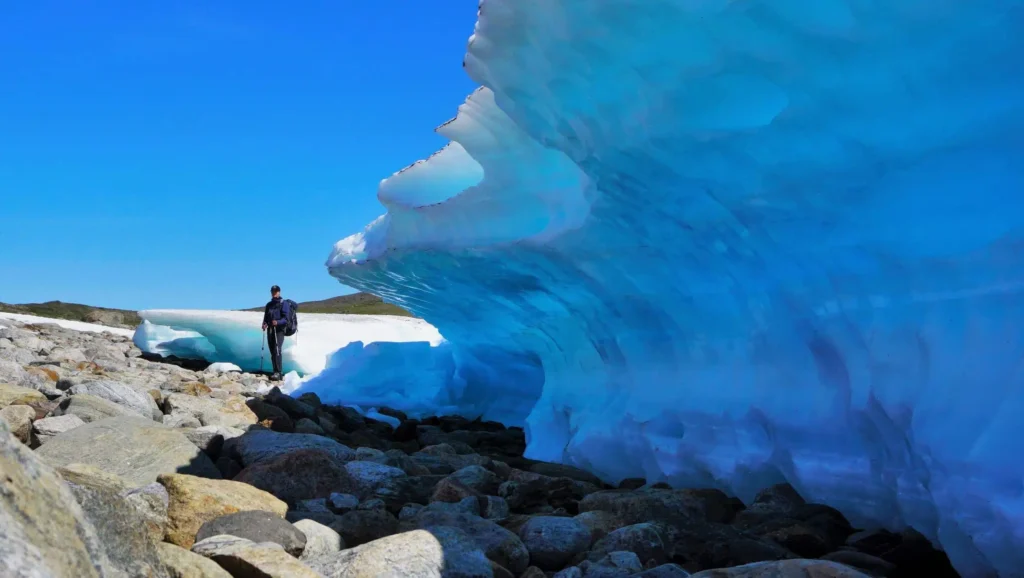 Each year, the Ice River turns into a long tongue of ice to form new crevices, caves and tunnels. Accompanied by an expert guide from the region, you will visit fascinating formations carved out of the thick layer of ice where you will marvel at the astonishing sets of intense blue lights passing through the ice.
On this outing, you'll fly over some of the Golden Peninsula's most beautiful natural sites, such as the mysterious Merewether Crater, colorful Kettle Lakes.
Secret Garden of Monoliths (1 Day)
On the Golden Peninsula hides a region where the geology is extravagant with panoramas that you will not be able to see anywhere else. Welcome to the Secret Garden of Monoliths!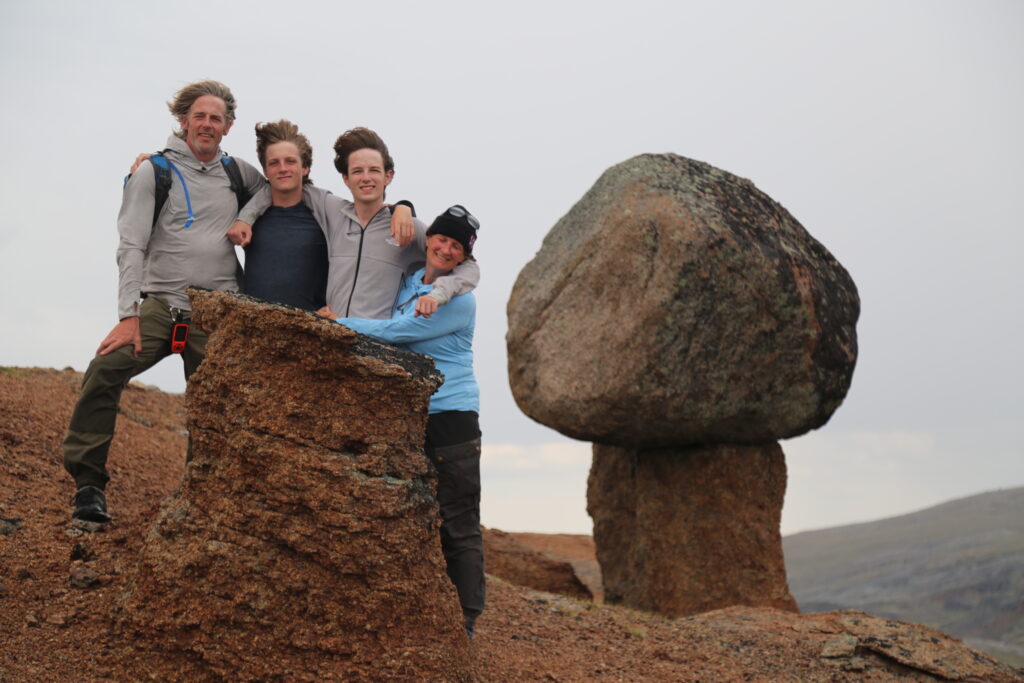 In the heart of the arctic tundra, your group will spend the day hiking around the garden lakes through the monolithic stone sculptures of the strangest shapes and sizes. Penguin-like rock, giant mushroom, trolls shoes, bear faces, gourd and many other shapes as unusual as the next.
An overnight stay at the edge of a glacial lake provides the group with an incredible view of the regions impressive Northern Lights
Hebron Fjord (3 Days)
The far north of Labrador is famous for its sumptuous fjords with mountains plunging into the sea.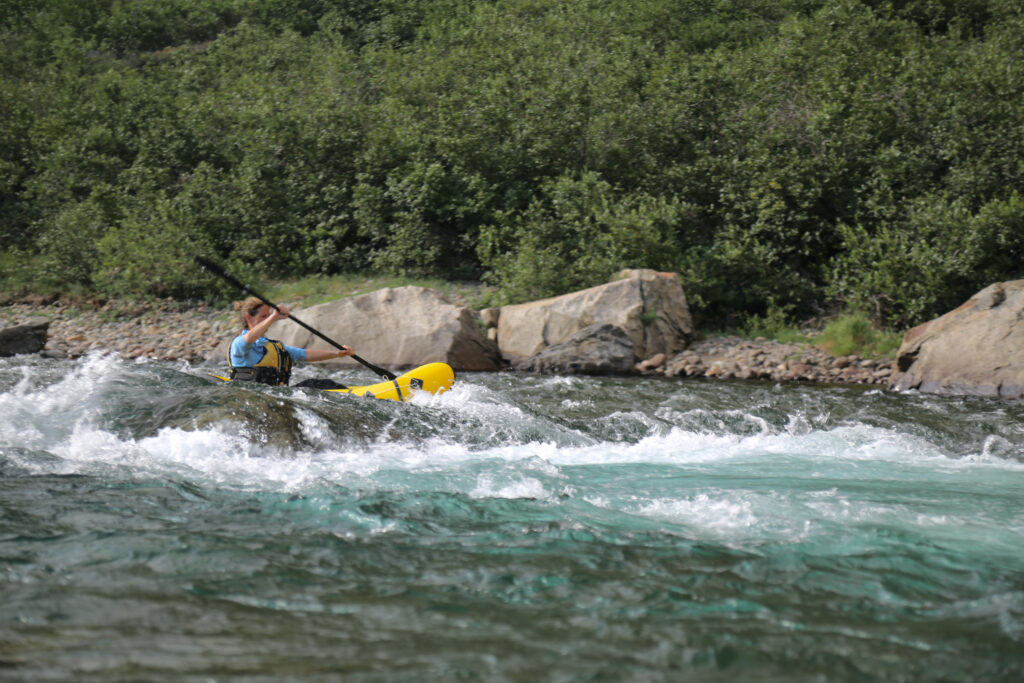 The Hebron River fjord is home to vertiginous waterfalls, deep canyons and breathtaking gorges. Your group will spend three days discovering the diversity of grandiose landscapes offered by the fjord. hiking at the foot of enormous cliffs, visiting dizzying waterfalls and pack rafting down the sublime Hebron river that cascades through the fjord.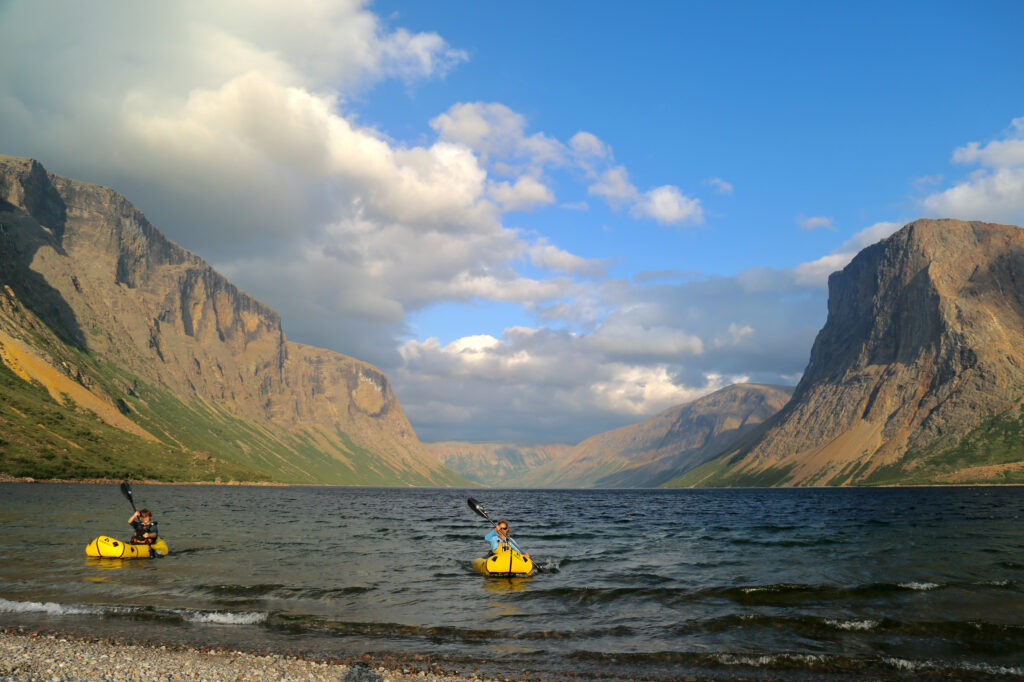 Iceberg Alley (1 Day)
Any traveler who comes to visit Labrador should definitely witness Iceberg Alley, it is a must see Labrador gem. The floatplane ride over Iceberg Alley will leave you speechless with its gigantic icebergs, landscapes of fjords, glaciers and polar bears.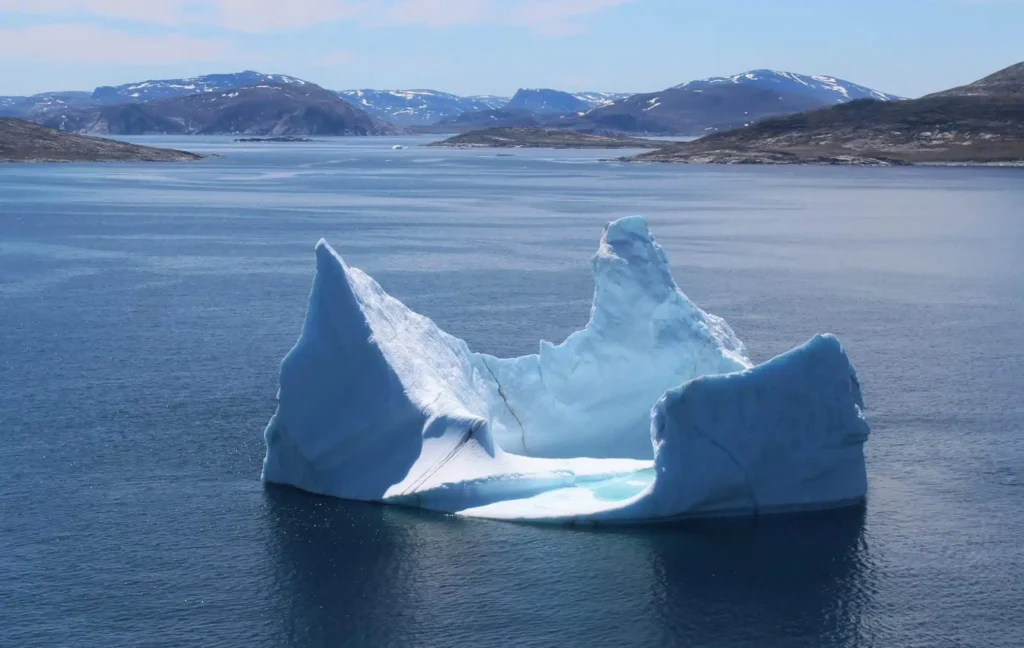 To add even more color to this activity we add excursions by the sea, with the possibility of seeing polar bears, schools of arctic char, tasting iceberg ice and dipping your feet in the North Atlantic.
(As are many of our adventures, this trip is easily customizable to accommodate shorter or longer itineraries.)