[box]
Voyageurs
Age: 13-15
Length: 19 Days
Location: Coulonge/Noire Rivers in Quebec
[/box]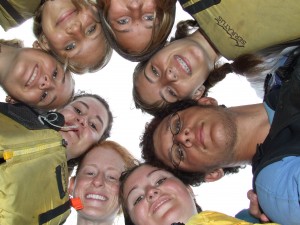 The PaddleFoot Voyageurs paddle the Coulonge River, and Noire Rivers two of the great tripping rivers in Quebec. We paddle 270 km through the rugged Canadian Shield as the rivers tumble towards the Ottawa River with nearly 60 sets of rapids! Trippers will enjoy the thrills, as well as the tranquility of the landscape, and at almost three weeks, this is a trip that lets you feel like you've really been away from civilization!
This trip is the next step from one of our shorter whitewater trips (River Trek, Navigators or Algonquin) and new trippers are also welcome! Many young people from all over the world take part in the Voyageurs' canoe trip without any previous canoeing experience.
This is a learning intensive trip. A strong emphasis is placed on developing paddling and canoe tripping skills. Participants take part in all aspects of this trip, from organization of gear, to navigating, to campsite life, to scouting rapids. They learn more about the skills needed to be competent and confident trippers. Guides are gifted instructors and trippers soon feel comfortable paddling in rapids and traveling in the wilderness. Each member of the group has an important role to play on our journey.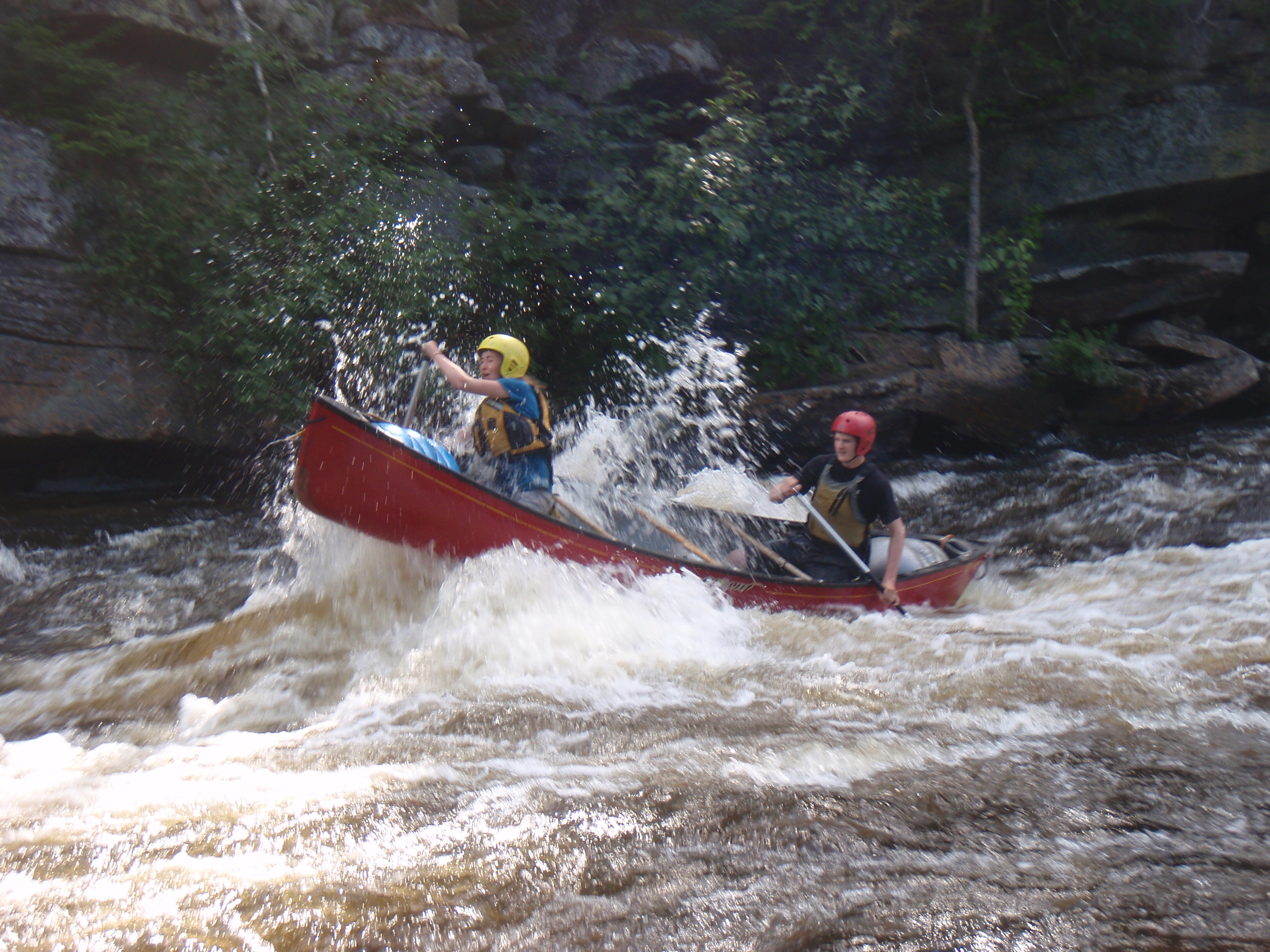 The Coulonge and Noire Rivers provide excellent whitewater teaching opportunities. Most rapids are short and punctuate stretches of flat water – easy to scout and plan your descent! Guides follow a thorough teaching progression adapting their lessons to the skill level of the group. The pace of the trip starts off slowly as trippers learn and gain confidence. By the end of the trip they are able to successfully paddle technical class I and II whitewater. There is some portaging involved as the group makes their way to the Ottawa River. PaddleFoot Guides ensure safety systems are in place throughout the entire Voyageurs Program.
With 19 days, trippers have an opportunity to develop excellent camping skills. Every day trippers get a chance to practice the skills needed to live and travel comfortably on the river. We learn, for example, map and compass skills, fire-building, how to cook delicious meals. We learn how to be a member of group and how a group needs to function in order to be successful. We nurture decision-making skills, leadership skills and communication skills in our every day lives.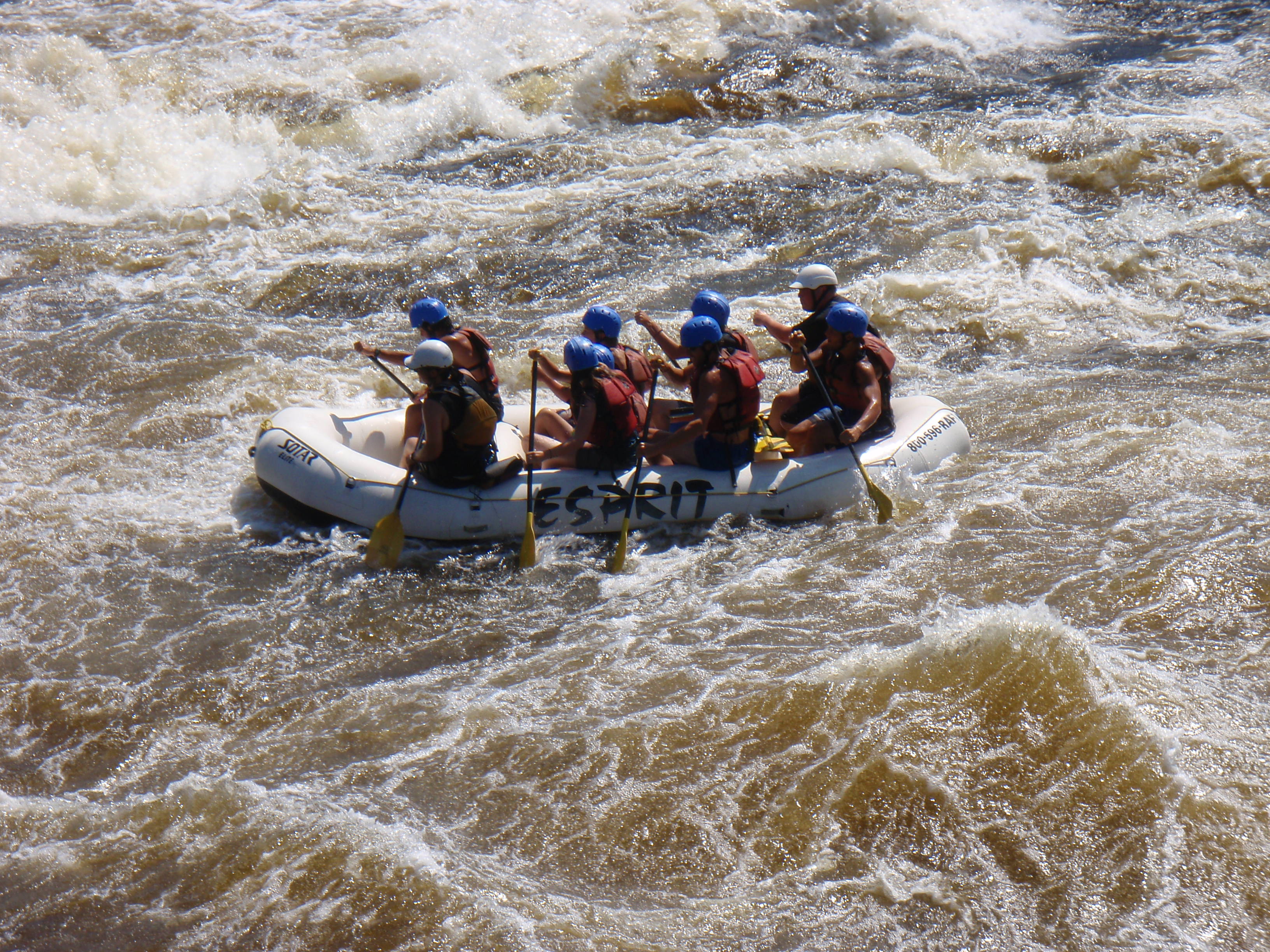 A highlight on PaddleFoot trips is the traditional day off (duff day) to prepare for our Wilderness Gourmet Banquet. We take time to make crafts for a gift exchange, relax, maybe have a sauna and prepare a wonderful meal! On other days Trip Guides facilitate a host of activities like: crafts, swimming, nature interpretation, beach games, playing under a waterfall and music 'round the campfire.
One of the exciting features of the Voyageurs Program is a day of exciting rafting on the Ottawa River, with our friends at Esprit Rafting. What a day to end a wonderful trip but laughter, waves and whitewater.
PaddleFoot has been tripping on the Coulonge and Noire Rivers for many years, and was, in fact, the first river PaddleFoot ever ran in Quebec was the Coulonge. Come join a part of history. Become a Voyageur!