To visit Wilderness Safety Systems site click here
[box]
Wilderness Safety Systems
[/box]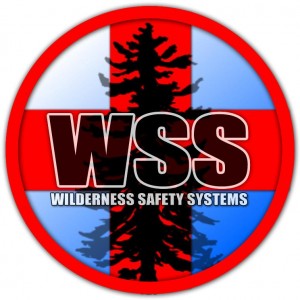 Wilderness Safety Systems (WSS) provides quality emergency training and International Certifications. The dynamic nature of wilderness environments make it necessary to have specialized training to address the challenges of this unique context. These specialized courses are taught by leaders in their fields who are currently active in their respective industries.
WSS offers Wilderness Medical Associates, First Aid Courses. WMA, established in the early '70s, provides comprehensive backcountry medical training and certifications to outdoor and medical professionals at all levels. WMA provides training for Outward Bound, The National Parks Service (US), Parks Canada Wardens, The Ministry of Natural Resources, The FBI Tactical Medics, University Outdoor Programs (University College of the Caribou, Queens, Lakehead, Guelph, Windsor, Ryerson, McMaster… many more), Rafting and Whitewater companies, Summer Camps and many more. Anyone working in a remote environment should have some wilderness first aid training.
Our Swiftwater Rescue programs offer certification through Raven Rescue, Canadian licencees for Rescue 3 International. Raven and Rescue 3 have been providing quality training courses to outdoor and rescue professionals since the mid '70s. Founded around its swiftwater rescue curriculum, Rescue 3 now offers courses in a wide range of disciplines. (For more info: www.rescue3.com or www.ravenrescue.com. These Swiftwater Rescue certifications are recognized globally as the industry standard. Swiftwater rescue is an essential training element for anyone working or recreating in and around moving water.
WSS also offers Ice Safety and Rescue courses ranging from our 1 day workplace safety workshops (Working on Ice) to 3-day technical programs taught through Raven Rescue. Our head instructor has over 15 years of experience teaching our Working on Ice course to a wide range of government agencies (MNR, OPP, HydroOne, MOE), college programs, and outdoor guides. Covering a variety of topics, the WOI course takes students through a practical study of ice thickness and load capacity, hazard analysis, Basic travel guidelines, Assessment and treatment of cold related injuries (Hypothermia and Frostbite), Patient(Co-worker) rescue, and an optional tethered self-rescue immersion experience. The WOI course has a strong focus on accident prevention and using basic tools and equipment (Throwbags, Floater Suits/Coats, and Ice Screws) to perform simple, effective, and fast rescues when things go wrong. Our more technical, multi day courses focus on advanced rescue techniques using drysuits and are designed for people who are likely to have access to specialized equipment. These training courses are invaluable to anyone who travels or works on a frozen ice cover.
Our Wilderness Survival skills courses are as fun as they are usefull. Starting with the basics of what to do if you are lost and ranging right through to long term survival strategies, these courses are guaranteed to change the way you look at the forest. WSS Instructors are highly accomplished backcountry guidess and survivalists with decades of real-life experience to draw from. Twenty-four hour survival skills are essential for a responsible backcountry traveler or worker.